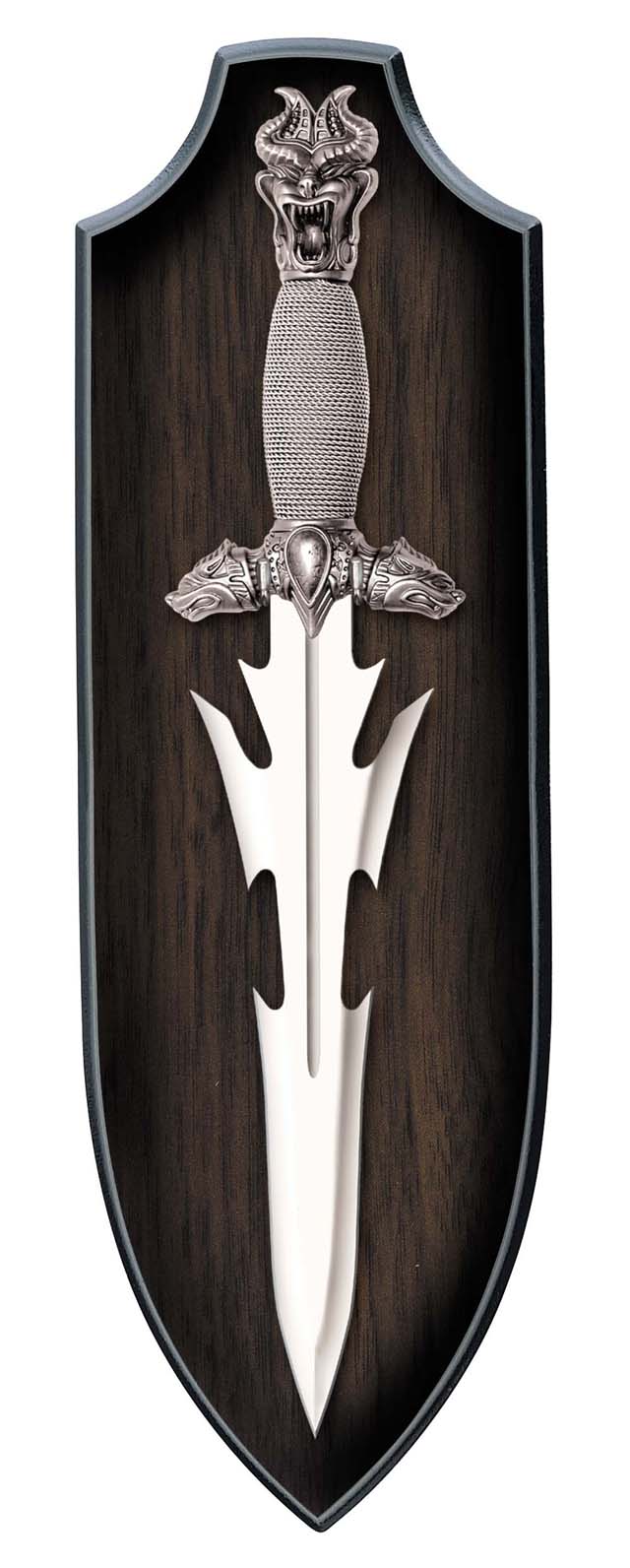 KR0011 Kit Rae's Tibetan Spirit Knife
"Inspired by the mystical Tibetan Spirit Daggers used to stab
demons and ward off evil spirits during ancient Tibetan rituals.
The horrid head on the pommel represents the demon or "fiend"
to be warded off and the fierce tiger heads on the guard
are symbols to scare the demon away."
Retail Price : $81.49
Price : $59.95


Overall Length
Blade Length
Blade Thickness
Blade Material

Mirror polished 420 J2 stainless steel, double-edged

Handle Material

Cast metal

guard and pommel, antique silver plated finish, stainless steel twisted wire grip, rat-tail tang construction.
Plaque

17-7/8"

x 5-1/16" x 3/4" wood, burned-edge finish, includes mounting hardware, instructions.

We carry over 150 different swords. If you don't see what you are looking for here, email us. We are in the process of bringing our entire inventory to the online marketplace.

[ Home ] [ Baelin (Black) ] [ Baelin (Silver) ] [ Isis ] [ Medusa ] [ Nasek ] [ ShadowSlayer ] [ Talisman (Red) ] [ Talisman (Silver) ] [ Tibetan Knife ] [ Umethar ] [ Valdris ]