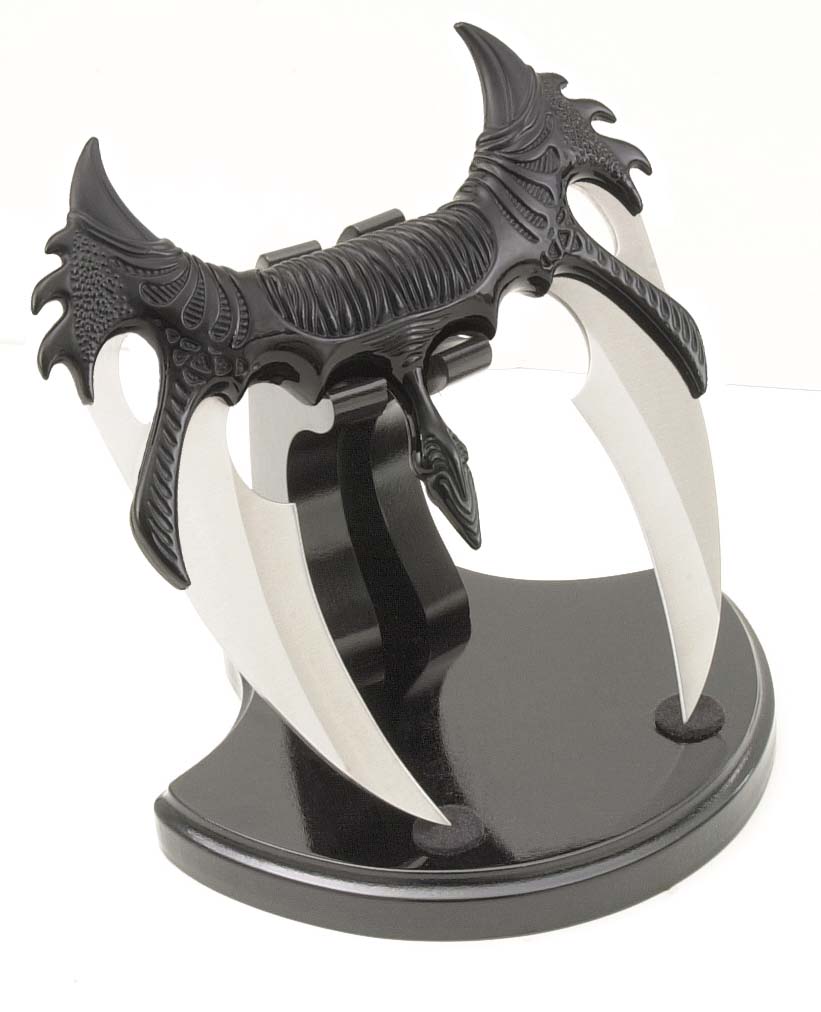 KR0003S Kit Rae's Fang of Baelin (Black)
"Forged from the fangs and armor of the Baelin, a great beast created
by the Dark One to guard his treasure hoards. When a Baelin was
slain in battle, its fangs were removed and used as weapons because
of their great strength and paralyzing power. The armor of a dead
Baelin had the unique ability to fuse itself together, allowing it
to be used to create sturdy weapons."
Retail Price : $61.99
Our Price : $45.95


Overall Length
Blade Length
Blade Thickness
Blade Material

Tempered 420 J2 stainless steel, sharpened on inside only

Handle Material
Cast aluminum, push tang (1/2 length) construction.
Display

7-1/8"

x 7-1/8" x 5-1/2" wood.

We carry over 150 different swords. If you don't see what you are looking for here, email us. We are in the process of bringing our entire inventory to the online marketplace.

[ Home ] [ Baelin (Black) ] [ Baelin (Silver) ] [ Isis ] [ Medusa ] [ Nasek ] [ ShadowSlayer ] [ Talisman (Red) ] [ Talisman (Silver) ] [ Tibetan Knife ] [ Umethar ] [ Valdris ]